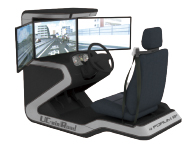 ■Mini Driving Simulator
  Satisfy advanced simulation demands
This simulator can reproduce a variety of driving environment under fully controlled situation. It has been used for vehicle system development, ITS traffic system research, and interaction study among driver, vehicle, road, and traffic so far.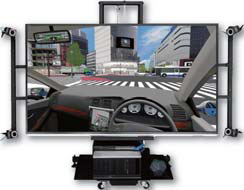 ■UC-win/Road
  byV-Wall+VICON
3DVR and high-precision tracking sensor provide very realistic driving simulation.