The report function, layout editor, option dialog, facade and railing function, and interface of bar arrangement function are improved so that the usability is enhanced.

In the report function which is used for the quantity calculation of reinforcement amount and room specifications, it supports for the Microsoft standard report format. The height, width, frame, font, size of cells and the color of text become much clearer then before, and the sort function is available based on the attribution. Besides, the customize window is improved as well (Figure3).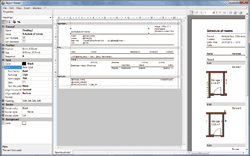 Figure3 Report function


In Layout editor, many functions are enhanced such as Print preview, improved display of color and gray scale, automatic scale adjustment of drawing, snap function to the layout element.

One of the largest improvements is the design of option. Many windows opened by topics before, and now, these are integrated into one window. The display setting and setting of each tool for 115 topics can be set in a window. Moreover, the setting of option can be saved and transferred it to other computers (Figure4).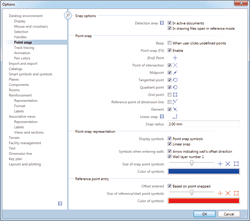 Figure4 Integrated option dialog


The facade function and railing function of Allplan Architecture have the predefined detailed model with texture and preview, and dialog is improved and becomes more easy-to-use.

In the bar arrangement function, which is the important function of Allplan Engineering, the palette for the arrangement of the single and mesh reinforcement is added so that the clarity and uniformity of the interface is improved(Figure5).


Figure 5 Mesh reinforcement and single reinforcement palette