Layout inside the hospital is very important for the improvement of work efficiency of hospital staff in hospital practice. By using simulation of VR, the specific problem the current layout has can be expressed, furthermore the validity can be also expressed for an improvement idea. (Figure 2)¡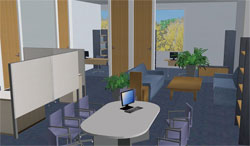 Figure 2 Image inside of the hospital


Furthremore, when the patients who have physical difficulties such as serious disease or in the process of treatment receive rehabilitation, they tend to feel anxiety about the rapid exercise. By conducting the rehabilitation using a simulator which uses VR for the exercise, walking and car driving beforehand, it will be very helpful for the verification of rehab policy and the condition understanding of patients.


Verification of furniture placement in a hospital

---
The space image inside a hospital facility of service room etc. can be verified at the structural stage and the time of design. (Figure 3)¡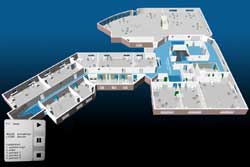 Figure 3 Verification of furniture placement in a hospital
Driving simulation of a wheel chair and reheating cart
---
Transport simulation such as a wheel chair, reheating cart inside the hospital and a portable medical device etc. is possible. The angle and width of slope can be verified. (Figure4)¡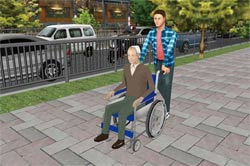 Figure 4 Wheel chair
Verification of passageway width etc.
---
Whether the enough passage width is set can be verified when walking along the passage in a condition setting the furniture etc. inside a hospital and transporting the portable beds and devices for medical. (Figure5)¡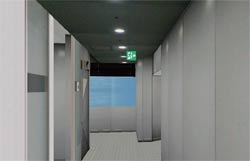 Figure 5 Verification of passageway width etc.
Layout verification of hospital room and doctor's room
---
Practically setting beds etc. in a space of a hospital room and a doctor's room, it can verify the layout which considers the work efficiency. The scenery from the hospital room's window can be also confirmed. (Figure6)¡


Figure 6 Scenery from a hospital room
Drive simulator for rehabilitation of stroke patients
---
Road monitoring system is the system to support the evaluation of driver of rehabilitant and to fulfill the function as a virtual drive simulator. By evaluating the condition of patients, it can test the physical condition of patients and their problem resolution abilities. (Figure7)¡



Figure7 Rehabilitation of stroke patients


Blood vessel simulation in the field of education and research
In various simulations using UC-win/Road, there is a blood vessel simulation as an example of utilization for education and research of medical. By recreating inside the vessel in VR space, the condition each red blood cell flows inside the blood vessel can be confirmed. (Figure8)¡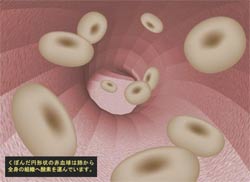 Figure8 Blood vessel simulation
Wheel chair security simulator
---
According to the arrival of a graying society, about 20 thousand new people are becoming wheel chair users in a month. Some of them who have just started to use wheel chairs have the accidents such as bone fracture by using them mistakenly.(Figure9, 10)
Forum8 is co-developing and researching about the wheel chair security simulator as a co-research with Kansai University, system science and engineering departments. We are suggesting to use the VR space of UC-win/Road as a display screen of wheel chair simulator.


| | | |
| --- | --- | --- |
| | | |
| Figure9 Wheel chair simulator hardware combination framework, flow | | Figure10 Wheel example sample by MD3 character |
Drink drive simulator
---
By using computer simulator and VR and simulating the driving condition after drinking alcohol, the driving in a condition which central nerve and equilibrium system of human are cluttered up can be experienced. The risk of drinking driving can be warmed with this simulation.

With the VR space using a deflection filter (Mobile customize design is verified.), the perfect platform which integrated the software environment and hardware is offered through the interactive experience such as a dopey vision expression, delay of action, vibration of steering handle and vibration of seats.

By setting various scenarios beforehand, how the drunk driver react to the pedestrian's running and for the other running vehicles can be simulated. (Figure11)¡



Figure11 Drink drive simulator