14:30-15:45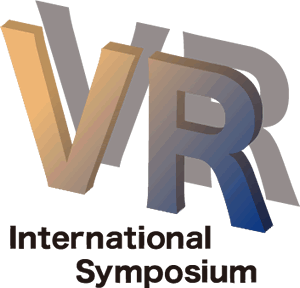 The 12th International VR Symposium
VR usage proposals has been presented and discussed at the International VR symposium by World16 consisting of architecture, civil engineering, and urban plan researchers around the world. So far, it has been held in Phoenix, the US (2008), Hakone, Japan (2009), Santa Barbara, the US (2010), Pisa, Italy (2011), Hawaii (2014), and Thessaloniki, Greece (2015), Osaka (2016), Boston MIT (2017), and New Zealand (2018). This time, Yoshihiro Kobayashi from Arizona State Univ. hosts the symposium as the place of research and development presentation of summer workshop in Paris, France in July 2019 and its application to software by the cooperation between Forum8 and World16.
Introduction

Host

Arizona State Univ.

Dr. Yoshihiro Kobayashi

Future development of FORUM8 products

Executive officer and Development Senior Manager of FORUM8

Pencreach Yoann

Presentation about how FORUM8 and World16 will apply each project to the development of FORUM8 products including the concrete prospect and future vision.
Driving Companion

College of Design and Innovation, Tongji University
Prof. Kostas Terzidis

He suggested an artificial knowledge companion that uses the conversation generation API MUSE developed by AKA Intelligence and talks by using contexts such as driver's facial expression and behavior. By cooperating with UC-win/Road, he will develop a system to make the driver relaxed by talking to him/her when he/she feels tired, bored, or irritated while driving.

Development of LOR

University of California
Prof. Marcos Novac

This system visualizes the differences between the hard reality seen from the driver's seat and the soft reality seen from the assistant driver's seat in the same VR space by using the shader. By extracting where others are seeing from data of their point of view, it enables to do experiments and investigation on how the driver recognizes positions where the driver should look at or objects evoking interests by applying the filter and special shader on a part of the projected image.
Automobile sensor simulation

Georgia Institute of Technology
Prof. Matthew Swarts

He suggests the system for experiments of sensor communication between several automobiles in the VR space. In the workshop, he developed the system that acquires travel data and Light Detection and Ranging (Lidar) data from other vehicles and transfer it in real-time by using the TCP and Web socket. It is expected that the system will be provided as a tool for researchers on the interactive autonomous driving.

Recapture a city

New Jersey Institute of Technology
Dr. Taro Narahara

This project is about the auto-generation of virtual city images from colored segmentation images and videos by using Conditional Generative Adversarial Network (cGAN), which is one of the Generative Adversarial Network models. City models created with UC-win/Road used as learning data allow users to create driving videos instantly with sceneries of like Tokyo, Osaka, New York, and Paris from driving images divided in about 10 colors. In the presentation he will introduce the mechanism and the method of implement.
Virtual tour around historic sites in UC-win/Road

Robert Gordon University
Dr. Amar Bennadji

Historical structures are weathered as time passes but can be saved in the complete state by reproducing in CG. UC-win/Road and CG historic sites realizes the virtual tour around historic sites in VR that cannot be experienced in the real world.

Pantomime driving

Victoria University of Wellington
Prof. Marc Aurel Schnabel

He developed a tool to connect functions such as moving camera positions and changing scenarios by not using the keyboard or controller but simple gestures when operating the VR system. This system is based on the CAVE system used in Victoria University and implements a wide variety of visualization patterns including the movement while seeing the side view by combining UC-win/Road and Leap motion.