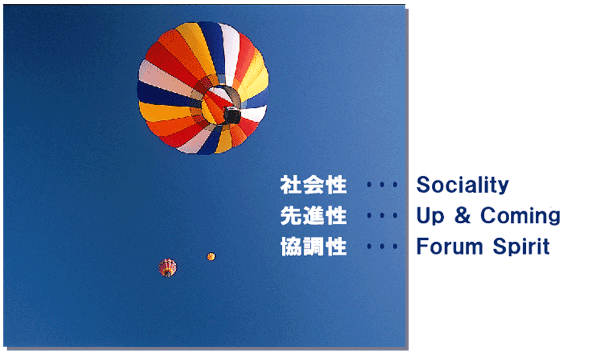 To our dear customers:
Please allow us wishing you a happy new year and prosperty in 2016.
FORUM 8 will continue to pursue and realize the goal of "The Era of Virtual Reality" by endeavouring on research and development of the latest system integration services, as well as incorporating the most current technologies to provide our customer with the most up-to-date products.

The UC-win/Road series that was first released in the year 2000 will see its 11th iteration in 2016. Ver. 11 will feature an improved rendering engine, the new SfM (point-cloud generation through normal photos) joint-developed with Tokyo Institute of Technology, Open Street Map Support, and extended plugin support for Oculus Rift, cycleStreet, CAVE systems, and headtracking technologies. The 3DVR Cloud solution "VR-Cloud®" will also become a default feafure of the Advanced Version starting from Ver. 11. This would allow the 3D projects to be more easily publicized via the internet and allow web design discussions.

The hardware integration services that stem out of the software is seeing warm acceptance mainly in the form of Driving Simulators. In 2015 we have delivered the 5-screen 4K CAVE driving simulator to the Nagoya University.

Yuji Ito, Chief Executive Officer, FORUM 8 Co., Ltd.



Our Civil Engineering software business, which forms the core of our CIM / BIM solutions fulfilled by the VR (UC-win/Road) or 3DCAD (Allplan, 3DCAD Studio®), will all receive 3D modeling capabilities.
We have been actively leveraging our access rights to the famous K Supercomputer to provide various online high performance computing services. In the previous year, we launched a joint effort with the Tohoku University to develop tsunami analysis and structural analysis services, as well as fluid dynamics, noise simulation, and high-quality CG-rendering services. In 2016 we will will be providing our new flood analysis service as well.
In the forseeable future, we will continue to focus on our VR software development, with a scheduled release of UC-win/Road Ver. 12 at around halfway through this year. We will also be making numerous innovative engineering services and products that integrate 3D VR into engineering. On the other hand, we are also actively exploring international opportunities, such as the "Organic Parking" and the"Arcbazar - ProjectVR". FORUM 8 will continue to provide top-quality services and solutions to serve our customers from 2016 and beyond.
January, 2016
---