A showcase that music and image are
synchronized centering on the technology
DJ Oni x 3D Scan & Motion Capture
x TOOWA2
Collaboration of ONI x TOOWA2 x optitrack
takes you to the unexperienced area!
New sensation physical installation art,
writing in the air
AIR SHODOU
New sensation experience of writing in the air by hand without ink!
(Developed by / Contact: SHAREFUL)
Train operation with dream collaboration
Train Simulator x Denko-chan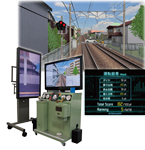 Dream collaboration between the train simulator and Denko-chan! Denko-chan MCs your operation!
A burlesque show led by Luca
Burlesque Dance
Luca
Choreographer for backdancers at big stages by major artists including at the Nippon Budokan
Lyrical silk dance
Aerial Silk Dance
A dancer performs aerial acrobatic while hanging from a fabric.
CHELSEA
Her movement is fineness and emotional. She performs at event stages.
Charming cute singing voice
and addictive melody
THE LADY SPADE
Music group composed of vocal Alicetogizzelle, dancers, and SLF who DJs, MCs, and write songs
Secret Mapping
No one has ever seen this mapping?! Wait till you see!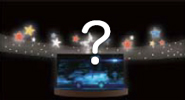 What's coming up?
Cosplayers come this year!
Capsule Toys
Omotenashi Group