VR-Cloud® is a consensus building solution which uses 3D and VR on a cloud server. With only internet access environment, even thin client would be able to operate the VR space by web browser.
Product info
VR-Cloud® Ver.6 Collaboration
A full-featured VR cloud system that enables advanced communication between clients and VR. Implementation of shared content management. 3D bulletin board, landscape evaluation, conference support for multiple users. Equipped with annotation and photo functions.
▲Content viewer

▲3D icons

▲Annotation function

▲Landscape evaluation
Case study: "Mizuki Shigeru Road x VR-Cloud® Ver6.1"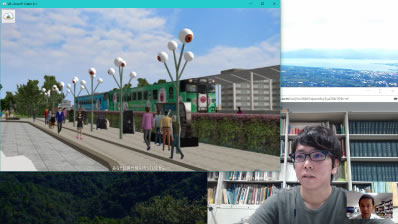 Provided by Tomohiro Fukuda laboratory of environment and energy engineering, Graduate school of Osaka University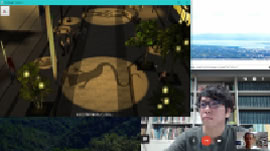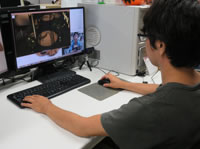 In a renewal plan of Mizuki Shigeru Road promoted in Sakaiminato city, VR data of the concrete plan is created and shown to persons concerned and citizens for PR and a consensus building of the design plan. The VR-Cloud® is used for a remote design meeting by sharing the data.